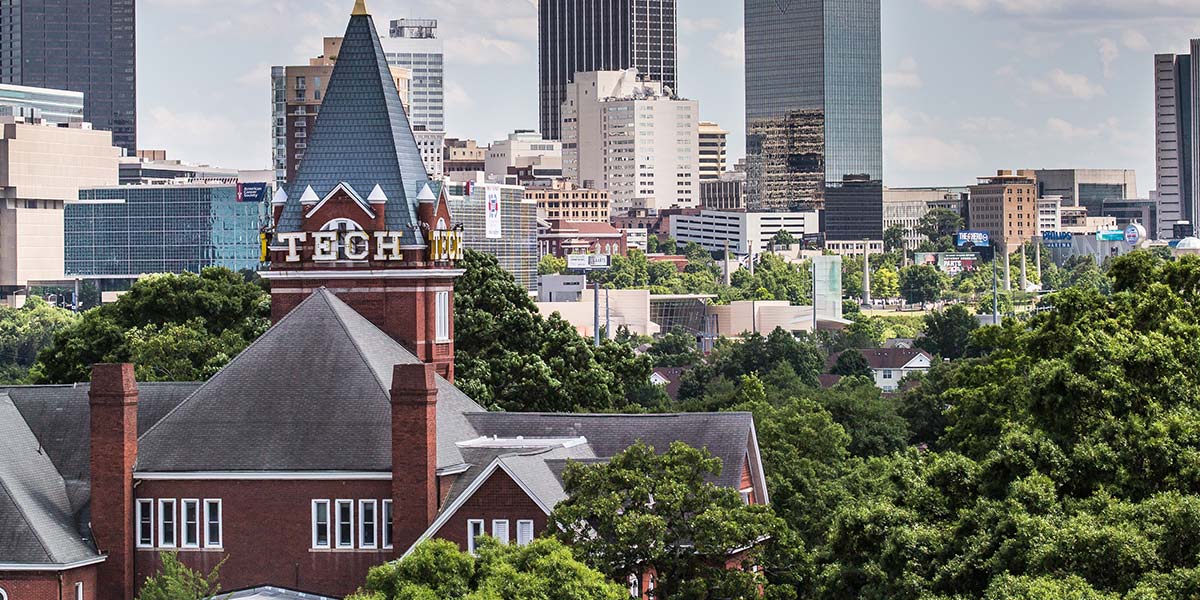 Our Strategy Guided by Values, Reinforced Through Culture
Our values are foundational in everything we do. They are our lodestar. Values define who we are and who we aspire to be as a community. They help us make decisions. They refer to an inclusive "we" and apply to every member of the Georgia Tech community — student, faculty, staff, alumni, and affiliate. No matter the role, the values are meant to guide our priorities every day, to help us focus on our important, shared mission.
Students are our top priority.
We are educators first and foremost, committed to developing leaders who advance technology and improve the human condition. We measure our success by the achievements of our students and the impact of our graduates in improving the lives of others.
We strive for excellence.
We strive to be among the best at what we do and to set high expectations for each of us individually and for our community as a whole. The expectation of excellence, which is instrumental to our ability to have a meaningful impact in the world, extends to our teaching, our research and creative endeavors, our athletic programs, and our operations.
We thrive on diversity.
We see diversity of backgrounds and perspectives as essential to learning, discovery, and creation. We strive to remove barriers to access and success, and to build an inclusive community where people of all backgrounds have the opportunity to learn and contribute to our mission.
We celebrate collaboration.
We enable and celebrate collaboration across disciplines and perspectives, between units and departments, and with other organizations at home and around the world. We value the contributions of all members of our community, promote civil and respectful discourse, and help one another succeed.
We champion innovation.
We inspire, empower, and provide the resources and environment for innovative ideas and solutions to flourish. We welcome new concepts and approaches that lead to creative ideas and solutions.
We safeguard freedom of inquiry and expression.
We protect the freedom of all members of our community to ask questions, seek truth, and express their views. We cherish diversity of ideas as necessary for learning, discovery, scholarship, and creativity.
We nurture the well-being of our community.
We strive to build a healthy and vibrant environment that helps our students and every member of our community grow holistically and develop the self-awareness, knowledge, and practices necessary to pursue healthy, purposeful, fulfilling lives.
We act ethically.
We hold one another to the highest standards of professional and ethical conduct. We are transparent and accountable, and strive to earn and maintain the public trust.
We are responsible stewards.
We are careful stewards of the resources we are entrusted with and strive to be an example of sustainability, efficiency, respect, and responsibility.