Defining our strategy for the next decade requires focus on a select number of key priorities. In order to achieve our vision for the future, we will pursue meaningful and measurable progress in six strategic focus areas: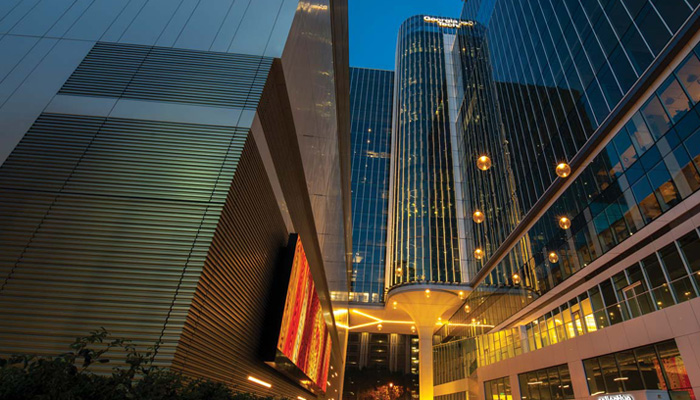 Embrace our power as agents of change for the public good and generate talent, ideas, and solutions with unmatched impact and scale to help define and address the most critical problems of our time, locally and globally.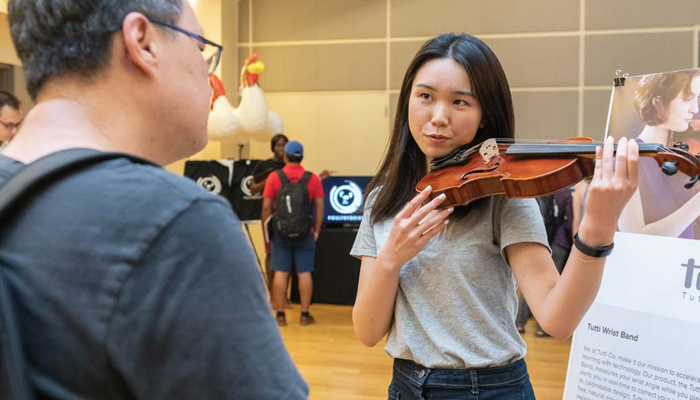 Champion our leadership position as an engine of innovation and entrepreneurship, and collaborate with other public and private actors to create economic opportunity and mobility and position Atlanta and Georgia as examples of inclusive innovation.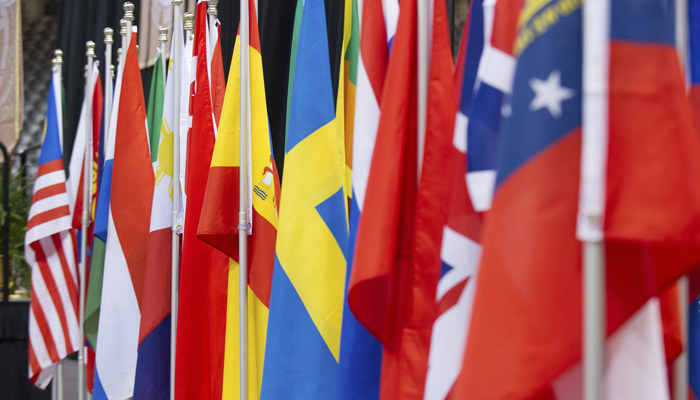 Strengthen our role as a convener of worldwide collaboration and build a global learning network to expand our reach and amplify our impact.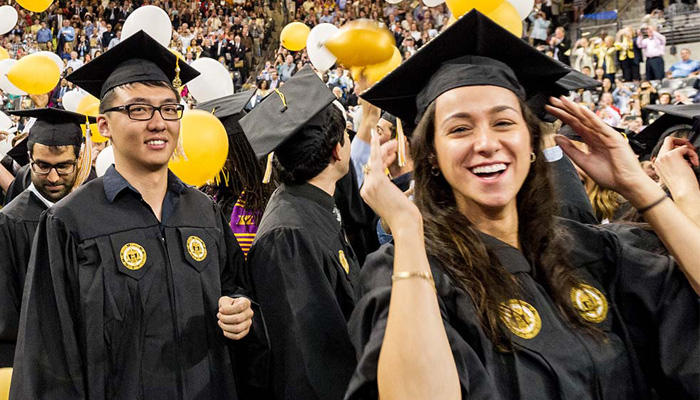 Empower people of all backgrounds and stages of life to learn and contribute to technological and human progress.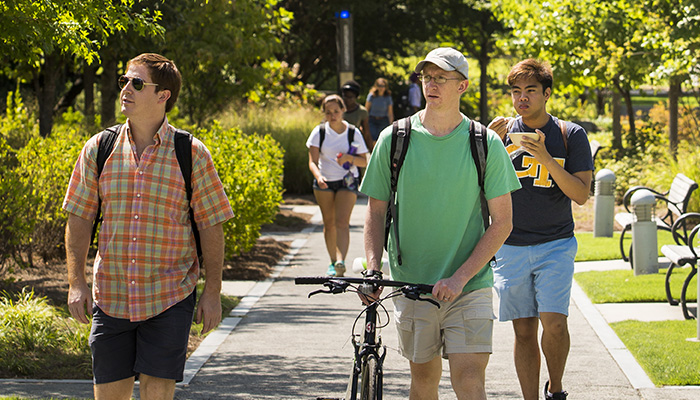 Strengthen our culture of well-being and create an environment of holistic learning where all members of our community can grow and learn to lead healthy, purposeful, impactful lives.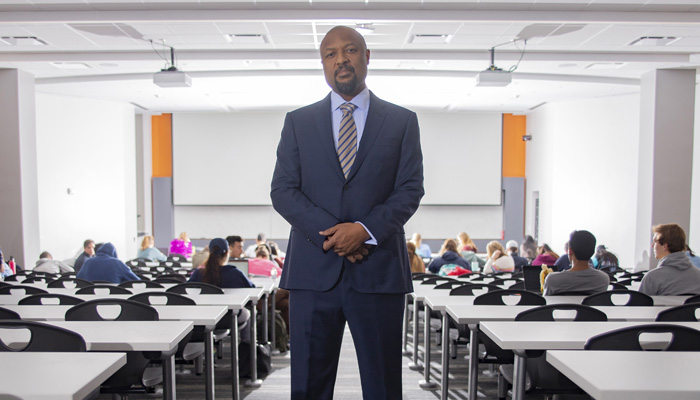 Lead and inspire by example by creating a culture of deliberate innovation in all our practices and be an example of efficiency, sustainability, ethics, equity, and inclusion.
The Georgia Tech Graduate
The Georgia Tech graduate will be a creative, ethical, globally minded, technologically sophisticated innovator and problem-solver committed to making a positive difference in their communities, their organizations, and the world.
Blank Space (small)
(text and background only visible when logged in)
Our Priority Goals
Our six strategic focus areas each have a priority goal with four to six key objectives that describe the expected outcomes we anticipate as we implement this plan. The Moving Into Action section describes our initial ideas for strategies to achieve those objectives. The Tracking Our Progress section indicates the metrics we will rely on to evaluate and communicate our progress. A series of implementation teams will develop more detailed plans, strategies, and targets.
These goals set the strategic stage for the next 10 years, with an appreciation for the magnitude of the change that has occurred since we began writing this plan in late 2019. The lessons of 2020 will endure for many years to come. Our lives, expectations, and needs have been affected by the pandemic, the economic downturn that ensued, and a moment of reckoning about the racial injustices that still exist in our society. While the direction marked by this plan is intended to be long-lasting, our path to navigate the next few years will likely evolve.
Across this plan, we have intentionally adopted the pronoun "we." These goals are not intended to apply to a specific unit, College, or School. They apply to all members of the Georgia Tech community, which includes all staff, faculty and researchers, our alumni, and partners. Also, references to "all students" are meant to include all students: residential and online, graduate and undergraduate. Any reference to "all learners" includes all degree and non-degree learning program participants.

Generate talent, ideas, and solutions.

Create economic opportunity.

Be a convener of worldwide collaboration.

Empower people of all backgrounds.

Strengthen our culture of well-being.